The Market

The Market
What is it?
Pablo's Alley is a new community-building and inclusive economic development initiative of the Downtown Oakland Community Benefit District (CBD), Oakland Central and Rubicon Point Partners (RPP) that has the goal of positively transforming and activating Frank H. Ogawa Plaza and the Rotunda Building, while supporting the safe operation and economic growth of all businesses on the plaza while making the plaza safe, vibrant and welcoming to all visitors.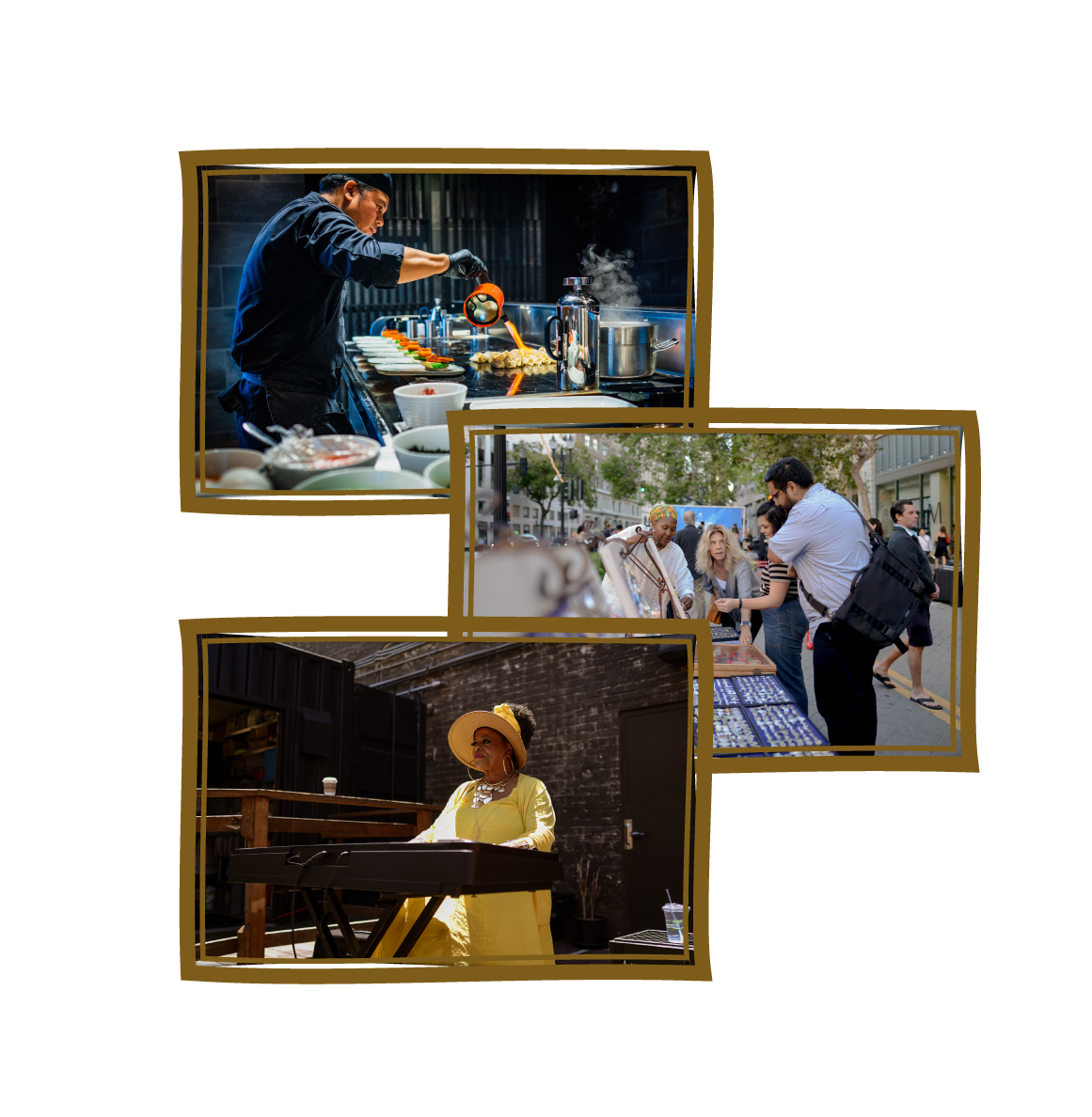 Vision
It is our vision that Pablo's Alley will become a place of justice, equity, liberation, inclusivity,
and commerce, while also celebrating the fierce compassion, creativity and activism
inherent to the Oakland community.
A place where voices are heard, a place where
economic development opportunities are supported and facilitated, and a physical
gathering place of love and healing for the Oakland community!.